Tailored consulting
We make your project a reality. We listen to your ideas and advise you on all possible solutions to achieve it in the best possible way.

3D rendering
We create a 3D graphic design of the venue to show how the location will be organized.

Logistical capabilities
We organize events both in Italy and abroad, even in locations with logistical difficulties such as the city of Venice.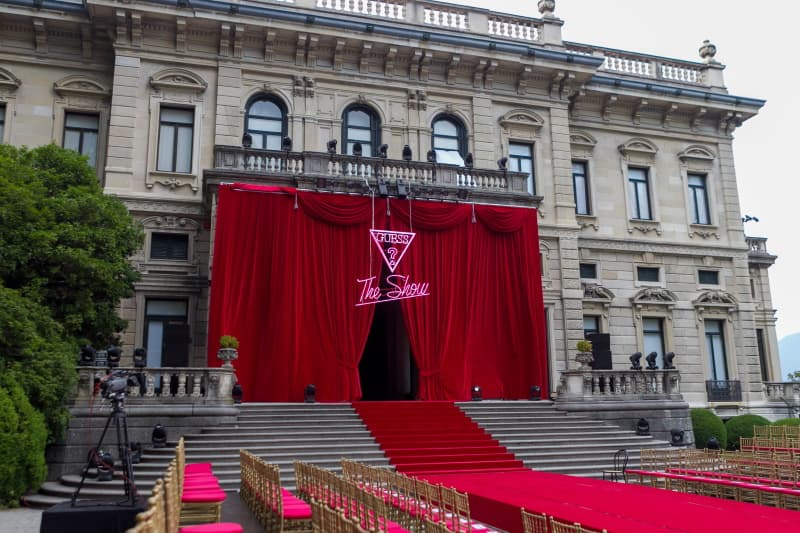 What distinguishes us
For over 40 years we have been organizing events of all kinds, in Italy and abroad, with a particular focus on the city of Venice.
We take your project to heart as if it were our own and follow it step by step, using our experience in handling any situation.
From the initial consultation to the final disassembly, you can count on a reliable and competent partner: we have quality equipment which is continuously being updated and highly specialized staff, to ensure your events are successful in every situation.

Audio
For any type of location, we can recommend the best solution for quality and performance in order to always get an optimal sound performance. In addition, our highly trained audio technicians are qualified to deal with any unforeseen and urgent request.
But let's not forget the aesthetic aspect: a professional sound system must also be visually pleasing and set up in harmony with the surrounding environment.

Lights
Lighting is a key aspect for the success of any type of event. That's why we pay a lot of attention to it right from the design stage. The lighting solutions we propose are planned on the basis of the customer's requests and needs, with the latest generation products and low environmental impact.
Our highly skilled lighting technicians have the skills to deal with any kind of unforeseen and urgent request.

Ledwall Video
Nothing better than a video can convey, involve and excite in an event. That's why we use the latest generation of video projection devices.
Ledwalls, laser projectors and technologically advanced screens for high-resolution images in various pixel fields, with unparalleled brightness and contrast levels, in any context.


Video Crew
For digital audio capture and projection, we provide highly specialized personnel and state-of-the-art technology.
Full HD and 4K systems to ensure a perfect result for any type of event.
Scenography
To create the perfect setting for every event, we use modular aluminium Truss structures, stage backdrops, customizable panels in fireproof material for backstage and backstage.
We also have velvets and trimmings of all sizes, colors and shapes and Dibond panels, mirrored or brushed, which we work to obtain shapes, panels and three-dimensional arrangements.

Modular structures
We have extremely versatile Octanorm modular structures, ideal for creating stands, backstage and dressing rooms. In addition, we use aluminium structures suitable for stages, walkways and steps.
We have created an ad hoc team of qualified and professional fitters, attentive to the care of the finishes and details, appreciated by all our customers also for the discretion and confidentiality that distinguish them.

Architectural lighting
The lighting design is essential to make a location stand out and create an atmosphere of impact. Especially when it comes to events in Italy, a country rich in art and beautiful landscapes.
For this reason we have specialized in the lighting of buildings, gardens and architectural works, in order to enhance their beauty with high-performance products and low environmental impact.
Simultaneous Interpreting System
Our portable multilingual simultaneous interpretation systems are innovative and easy to use. In addition, we use highly trained and competent interpreters.
For this reason we have gained the trust of international companies with which we have been working for years.

Guided tours system
The guided tour, through a practical, handy and economical radio system, allows groups of people to follow a guide voice in several languages, both during business and tourist visits (museums, cities of art, etc.).
"Lo spettacolo al palazzetto, gremito di persone, è stato STREPITOSO!
Un sentito ringraziamento va a Coorsal Service, veri professionisti del settore, che hanno contribuito alla realizzazione della serata dandomi effetti luce stratosferici!"
"Our first off-site R.E.M in Barcelona was challenging but your fantastic work and great enthusiasm made it happen.
I am very proud to have had the opportunity to have this fantastic team with me in Barcelona! Please keep the same fire and contagious smile for next time: we need you all again!!!
All my sincerest thank you to you and your team."
"Il Festival della Politica si è concluso con un ottimo successo di critica e di pubblico, con un numero di presenze mai registrato finora. Voglio ringraziare Coorsal Service della collaborazione, risultata indispensabile per la riuscita della manifestazione."
Contact us for a quote
We will find together the best solution for your event
via Ghebba 65/E6
Oriago di Mira - Venezia
ITALY
+39 041 423 422
+39 335 530 1286